Crypto as a digital currency has recently experienced very high traffic. Thousands of innovative cryptocurrencies have emerged, and they all offer different benefits. Like an online casino guide, cryptocurrencies also aim to provide a reliable means of livelihood. Hence, users can choose which currencies suit their preferences.
Blockchain and cryptocurrency technology are related, as blockchain comprises the history of digital transactions that exist in history.
Cryptocurrency is a decentralized digital technology that helps users to make anonymous payments securely. Due to its decentralized nature, users' payments aren't controlled by an entity like the government.
Read on as we explore some of the hot emerging technologies used in crypto;
Dashpay
The creators of Dash, a significant cryptocurrency, released DashPay. The new wallet is expected to start a new era in cryptocurrency transactions. It will allow more people to use digital payments that otherwise weren't possible. 
Hence, Dashpay is a popular name for crypto rookies and enthusiasts, as it enables decentralized applications that create payment channels between identities.
Digitalbits
DigitalBits is the first-ever platform dedicated to branded currency. Michael Gord, who helped start GDA Capital, was in charge of making DigitalBits. Its goal is to solve some of the problems plaguing traditional branded currencies. Singapore-based cryptocurrency exchange BiKi has listed ZUSD and XDB to support gamers everywhere.
Quppy
The Quppy mobile app effectively gives users control of their crypto and allows users to add funds to their existing Quppy balance. Quppy supports multiple currencies and is licensed globally. Quppy offers several different financial services, such as a crypto-fiat digital currency exchange, a crypto-fiat digital currency wallet, prepaid bank cards, and virtual banking.
Bitpay
Users can store, buy, and sell bitcoins and ether on Bitpay, the industry's premier cryptocurrency payment platform. BitPay's Prepaid Mastercard instantly allows users to convert their bitcoin into US dollars. Users can now make bitcoin purchases conveniently with the Bitpay prepaid MasterCard.
DMEX
DMEX is the first fully decentralized cryptocurrency exchange that allows users to use Bitcoin, Ethereum, or DAI as the margin currency to get 100x leverage on perpetual contracts. While user assets are still kept on the Ethereum blockchain, the site uses a sidechain to transact. No gas fees or "Know Your Customer" (KYC) requirements exist.
Dusk Network
Dusk Network is an excellent platform for banking and other financial software development, as it prioritizes privacy. The Dusk Network is ideal for tokenizing securities because it provides a framework for financial instruments. Investors and issuers can access real-time updates on the status of the transactions, which happen quickly and privately.
Algorand
Silvio Micali, an MIT professor, made the native proof-of-stake blockchain system for Algorand. Its goal is to create global financing easy and smooth while serving the traditional function of crypto. Several assets, like USDT and USDC, are already working on Algorand, meaning that cryptocurrencies can use this innovative ledger.
DSLA protocol
With its risk management framework for developers and infrastructure operators, the DSLA Protocol is taking on a multi-hundred billion dollar industry. Service level agreements (SLAs) can be easily added on top of any existing service with the help of this solution. People are becoming more interested in applications like AMM (automated market making), NFT (digital art collectibles), and PSD2 compliance.
Elrond
Elrond is a platform for distributed applications and enterprise use cases in the cryptocurrency and blockchain industries. It is fast, secure, and highly scalable. You can use this system to create a new online economy with the help of developers, validators, and legitimate businesses. Elrond is a platform that gives developers the tools they need to make decentralized apps (dApps).
Metaverse
The more widespread use of the metaverse becomes, the more significant potential for the evolution of blockchain technology. It's a recent development in the crypto world that aims to create a safe and secure digital environment.
The metaverse guarantees the accuracy and integrity of its stored data because it has advanced security measures and can streamline internal processes.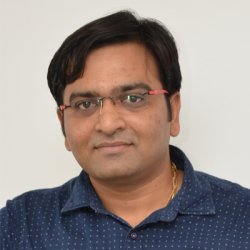 Latest posts by Hardip Koradia
(see all)