In the ever-expanding gaming landscape, it's easy for many imaginative indie titles to slip under the radar. While triple-A blockbusters gobble up attention, many independently developed games struggle for exposure despite their innovative ideas and fresh creativity. This is where GameInMind comes in – the platform is dedicated to putting overlooked indie games in the spotlight.
Founded in 2019 by a team of indie gaming enthusiasts, GameInMind was created to give promising but underappreciated indie titles a chance at finding an audience. The site serves as a carefully curated directory aimed at giving recognition to games that provide new perspectives and experiences, even if from small studios without marketing budgets.
Far from just a list of titles, GameInMind provides thoughtfully written profiles for each recommended game. The authors dig into not just descriptions but analysis of what makes the games special, groundbreaking mechanics they employ, art styles that catch the eye, and stories that connect on a deeper level. This gives site visitors a sense of the game's individuality.
Spanning multiple genres and themes, the catalog includes horror games like Mundaun with its eerie hand-penciled art style, emotional narrative adventures like To The Moon, psychedelic shooters like HyperParasite, satirical takes on gaming like Death Tower, and everything in between. The diversity of imagination on display is staggering.
While featuring games, the site's founders also want to empower indie developers and make their titles easy to access. The site links to platforms where suggested games can be downloaded, often at affordable prices or even for free. Through Steam partnerships and other channels, GameInMind aims to make it simple for audiences to experience the indie art form.
By bringing exposure to these under-recognized games, GameInMind provides a valuable signal boost for indie creatives. It offers players a chance to discover amazing experiences they might otherwise miss among the mainstream market noise. For any gaming fan looking outside the box for their next memorable adventure, this indie trove is a treasure chest worth diving into.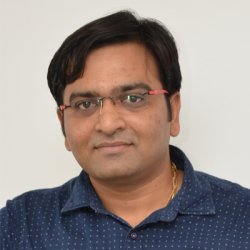 Latest posts by Hardip Koradia
(see all)