With the release of new technology and innovative products, there is a rush to purchase them. And the same thing is with a laptop. More and more people today prefer laptops over desktop computers.
When you are considering whether to buy a laptop or not, read this article. Here, you'll find the pros and cons of owning a laptop.
Perks of Purchasing a Laptop
Internet Access
This is the major advantage that is making more and more people opt for the use of laptops. It allows users to access the web via wireless technology or WiFi. You can also access the internet on a stationary computer as well, but only at home.
Using a laptop, you can connect to the network anywhere, such as in a restaurant, home, or other public places.
Mobility
Mobility is another major perk of using a laptop. As compared to a stationary computer, laptops provide enhanced mobility or portability.
The built-in battery, lightweight, and reduced size allow users to easily carry laptops from one place to another. Using this feature, you can access the data anywhere and anytime.
Modern Processors
Laptop users can enjoy the better performance of their system even while performing highly intensive tasks. Manufacturers design and develop laptops with modern and powerful processors on a regular basis.
A wide range of affordable laptops is available with enough processors to handle resource-hungry tasks.
Offline Operations
The laptops cannot only be used to perform online functions or just access internet connectivity. You can also do various offline work, such as preparing several kinds of presentations. In that situation, you do not rely on the technical devices of the venue. Your laptop can work without the internet from its battery, ensuring its proper use.
Finished Product
The laptop is a complete product with all the essential components or peripherals. It includes a built-in mouse, speakers, keyboard, webcam, and microphone. You can use it without requiring other devices.
However, the latest models of laptops come with 2 built-in cameras on both sides. Hence, you can save on the cost of additional devices.
Cons of Using a Laptop
Battery Issues
Although every laptop features an in-built battery that can last up to long hours, it is not eternal. To ensure its better use, it needs to be optimized properly.
Don't overcharge your laptop, and never put it on charging unless it shows less than 20% of battery. Improper usage of a laptop may lead to faster battery depleting issues, so shut down the device when not in use.
Sensitivity
Laptops, as compared to ordinary stationery computers, are much easier to damage. A sudden fall of a laptop from a table or other surface can lead to several damages. Even it may lead to complete breakdown when someone sits on it, suddenly falls with rain or other accidents.
In those situations, you have only two options – expensive repair cost or replacement.
Regular Upgrades
The integrated design of the laptop makes them difficult to upgrade. Memory and the hard disc are the key components that are accessible to users and need to be upgraded most frequently. It helps in avoiding the problem of lack of storage space and other performance issues.
The upgrade process and maintenance cost depend on the proprietary design and construction of a laptop.
Difficult Customization
Users don't have various options for personalization consistent with their needs. You may get access to the laptop's disk drive and memory, but accessing other parts is difficult. It includes graphics cards, cooling systems, and processors. Using and replacing these devices is not easy.
If a non-customization device becomes outdated, you'll have to buy a replacement laptop.
Operating System
All the laptops come with the native operating system (OS) and do not like installing the operating system again. Although the pre-installed operating system works most favorably, it is required to use another operating system.
Any issue with the laptop's device drivers, function keys, or others can start due to using the outdated OS version.
Video Cards
You are free to run as many video cards as possible if you are using a desktop computer at a time. Laptops, on the other hand, have so many restrictions on the use of video cards. The reason is that laptops are not fully compatible with the use of high power.
Even the use of video cards can sometimes lead to permanent damage.
The Conclusion
The laptop provides the opportunity to maintain business effectively and communicate with people around the world. This technological equipment has come a long way over the last few years of advanced developments.
Since now you're familiar with the perks and limitations of a laptop, you can decide whether or not to use it.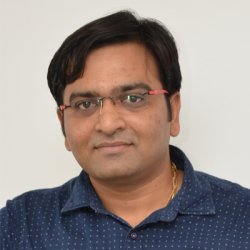 Latest posts by Hardip Koradia
(see all)