A perfect computer is made up of different case accessories. Such accessories help in repairing and upgrading any PC. Hence, just purchasing a computer can't ensure decent functionality, even if it comes at hefty pricing. It is equally important to invest in the best PC case accessories that boost the level of perfection. Here are the crucial PC accessories you can purchase to upgrade your setup.
Some of these computer accessories work best on all types of computers running Windows and macOS. However, thorough research can help you find the best one for your computer.
9 Best PC Case Accessories
1. RGB LED Strips
RGB LED Strips (Corsair Lighting Node Pro) are one of the most common accessories that are extremely used by PC owners. The best thing is that these strips are highly affordable. An array of small LED strips are also available in the market. But, they are not of extreme reliability as RGB LED Strips. This PC accessory perfectly illuminates the whole framework from the inside.
2. Aerocool Fan and Temperature Controller
An Aerocool controller with a touch control LCD is an ideal PC case accessory. It better adjusts the fan speed for efficient temperature control. This case accessory can also be used to monitor the CPU and GPU temperature. Apart from installing accessories, you must check your disk space regularly to optimize your computer for better performance. According to https://setapp.com/, multiple efficient ways are available to check disk space on Mac.
3. Vertical GPU Holder
This is the second most essential case accessory for your PC that holds the graphics card from top to bottom. Vertical GPU Holder Cooler Master ELV8 is highly important as the graphics card can hang from any side due to its larger size. Vertical GPU Holder makes the graphic card parallel to the top and bottom of the case. This universal graphics cardholder features RGB LEDs to beautify the case along with supporting graphic cards.
4. Case Fans(Corsair QL120RGB)
Overheating is one of the most commonly faced PC problems. A broken fan or improper functioning of the fan is the main reason for overheating. Hence, it is necessary to use the premium quality chassis fan. Case Fans available with LED and non-LED are the latest trends today with improved functionality and design. It offers spectacular lighting, no matter whether it is used for intake or exhaust.
5. PSU Extension Sleeved Cables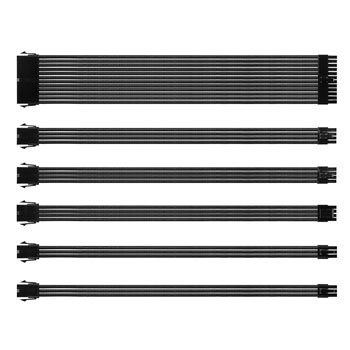 Want to change your default mustard CPU cables to enhance your PC look? Invest in PSU Extension Sleeved Cables with a three-layered design. It keeps an organized look inside the PC while ensuring improved airflow and cable separation. To provide maximum stability and performance, the sleeved cables are designed to be heat-shrink free. You can prefer any pattern and color you want.
6. SilverStone Fan Hub
Not all motherboards consist of 8x fan headers. Even less expensive motherboards usually come with mainly 4-6 fan headers. Fewer fan headers make fan attachment difficult. Hence, for easier fan speed adjustment, it is recommended to go for Silver Stone PWM Fan Hub, which has 8x fan PWM headers. This accessory supports speed detection for properly controlling fans.
7. NZXT Puck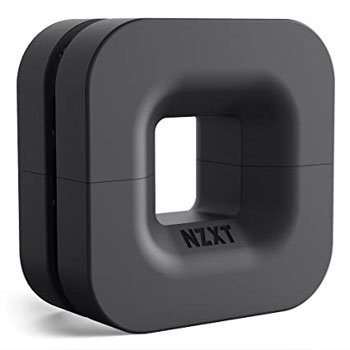 Are you tired of putting your headphones multiple times in different places because you don't have a headphone stand? Purchase NZXT Puck that easily stores audio headsets or VR while keeping other cables well organized. The powerful magnets allow easier and fast mounting. Also, you can wrap up and hide the headset cable in the gap between 2 joined pieces. Since it is designed using Silicone, you can rest assured about durability and flexibility.
8. RGB LED Splitter Hub
It's one of the best PC case accessories that is much similar to a fan splitter hub. The only difference is that RGB LED Splitter Hub connects multiple ARGB 5V devices rather than fans. A 3-pin RGB hub can extend a 5V addressable RGB item while taking up just 1 RGB header on the motherboard.
The magnetic standoff design allows users to easily fix the hub in the chassis. Note that the 3-pin RGB hub is compatible only with 3pin 5V addressable RGB headers.
9. iCUE Commander PRO
Use Corsair iCUE Commander PRO, which can more accurately monitor the temperature. This is the recommended multimedia accessory as it allows you to take advantage of the RGB lighting customization and control fan speed precisely. And all this can be done from a single device. It controls only 2 RGB lighting channels and 6 case fans. You can use 2 USB 2.0 internal headers for connecting internal USB devices.
The Conclusion
PC case accessories come in different varieties, types, shapes, features, and sizes. Thus, buying the perfect one becomes a big challenge for users. Some of the high-end PC case accessories include PC case aesthetics, tool-less design, SSD mounting, drive bays, or CPU cooler cut-away. You must keep your budget in mind when buying one for your computer setup.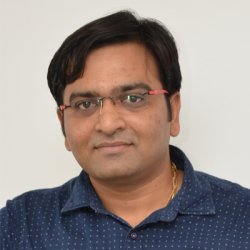 Latest posts by Hardip Koradia
(see all)