In this article, you will know about remote access to Glance.Intuit.com. All answers related to Glance Intuit, what is glance guest, its relation to VoIP and how to download the Glance Remote Access software?
Go through this article thoroughly to get all answers to your queries regarding Glance.intuit.com.
What is Glance Intuit & Turbo tax Share?
Glance is one of the software for remote screen sharing for QuickBooks and Tax assistance offered by Intuit.
For instance, if you want to complete TurboTax tax, you can download the Glance Guest software from www.turbotaxshare.intuit.com. Then you can connect to intuit client service in remote access session. Here the user can easily do screen sharing within TurboTax with any of the agents of intuit.
Some of the tax experts and the business experts can use the www.glance.intuit.com website to obtain a proconnect session to get assistance regarding QuickBooks.
Both of them help you to get immediate help with any problems related to QuickBooks or tax. The rep can view precisely where the problem is rather than trying to solve the issue over the phone. Solving matters over the phone was quite tricky.
Also Read – USPayserv Login
Know about Glance Guest
Glance is one of the efficient screen sharing tools that can make your desktop or browser view by the client. It can also be utilized to see the consumer desktop for offering technical assistance.
After setting up Glance, you can show your screen to your clients with the help of the Glance Guest program, which is downloaded and then installed on computers free of cost.
How is Glance related to VoIP?
Indeed, Glance Software does not run through VoIP, but you can do a voice connect with VoIP easily in association with call centre software.
How to download the Glance intuit Remote Access Software
At first, visit Glance.intuit.com, and your download will begin automatically.
Now run the download file and follow all onscreen instructions to accomplish your installation process.
Once you are done with the installation, start-up the software.
If you are not able to download the software at glance.intuit.com, then refresh the download page. You can try to open the download site on a non-chrome browser.
Check properly to see whether the VPN or the network administrator has blocked download from the website.
Wrapping Up,

So, this was all about how to gain remote access to glance.intuit.com.Hope this article has helped you know about everything you were searching for about Glance.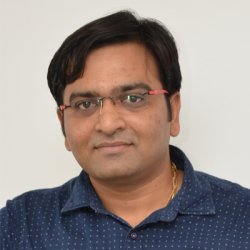 Latest posts by Hardip Koradia
(see all)