Did you add the wrong date of birth (DOB) in your TikTok account and don't know how to change your age on TikTok? No worries, check out this complete guide to learn the right way of updating birth date on TikTok.
To change your age on TikTok is a tough job. The most direct way is to approach TikTok's customer support desk and drop a request to change your age. But doing so can also be a difficult task. This has become even harder with the latest updates in the TikTok policies. If you, are struggling to edit your Date of Birth on TikTok App, this is the perfect place to learn multiple ways that will help you change your age on TikTok even without deleting your Account or logging out of TikTok.
Edit Your TikTok Age (without Deleting Account / Logging Out)
Your age on TikTok Account can be a ticket to unlock limited features of TikTok app, whether you use an iPhone or Android-based phone. TikTok, previously known as Musical.ly App has taken steps to ensure the safety of minors using the TikTok app and labeled some of its content as age-restricted, only available to those 16 years of age or above.
If you have mistakenly entered the wrong year on TikTok, it is possible you are unable to avail some of its features. The guide will give you a step-by-step process to change your age on TikTok on iPhone and Android.
Follow these 6 easy steps, and you will be able to change your age on TikTok without deleting your current Account or even logging out:
Note: These 6 steps to change your age on TikTok are compatible with all devices: iPhones, Android phones and web browsers.
1. Begin by going to your TikTok profile and tap on the 3 lines on the upper right corner.
2. Go to the 'Setting and privacy' menu. From there, look for the SUPPORT section, under it select 'Report a problem' option.
3. Go to the 'Topics' section and click on Account and profile.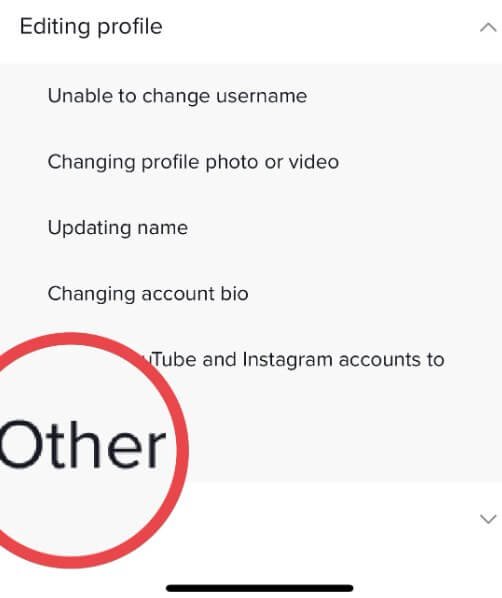 4. Once the panel expands, tap on "Editing profile' then on the 'Other' tab.
5. Next go to 'Need more help'
6. This will lead you to the customer service tab. Here write down the issue and request to edit your age on TikTok account. Attach some government documentation as evidence to verify your real age.
On completion of these steps, your request is successfully sent to the TikTok support desk .You will now have to wait for the team to mail you, where you can ask them to change your date of Birth.
You can directly email to the TikTok team on email via infocontact@tiktok.com and request to change your Date of Birth or Age.
Note: The TikTok Support desk will reach out to you within 3-4 days of dropping the request to edit your age.
How to Change Your Age on TikTok: Different Method
Apart from reaching out to the TikTok support team and waiting around 3-4 days to change your age after long age verification process, there are few other ways you can enjoy the unique age-applicable features.
It requires you to make a new TikTok account with accurate age details. TikTok does not use any age verification tool while creating a new account, so it is much easier way to get your drive to limited services of TikTok. Follow these steps to create a new TikTok account.
1. Log out of your old Account (if you do not have one, just launch the app on your device).
2. Next, tap on sign up on the bottom right corner.
3. Use your phone number or email id to sign up on TikTok.
4. Enter the correct birth date carefully.
Finish the verification process and your Account has the edited age.
Changing Age on TikTok: What to Avoid?
There are handful things you must avoid while learning how to change your Tiktok profile age. This will help you secure your Account from getting deleted or ban from the TikTok app.
Restrain from sharing your information to third-party websites or profiles.
Avoid using the log-in log-out method.
Make your new TikTok account with an appropriate email address. (If your mail id has a Date of Birth that marks you below 13, your action will be considered specious.)
Why Is Tiktok Putting Age Restrictions?
Various TikTok users across the world have raised concerned about the no-restriction policy TikTok had previously. Anyone, regardless of what age, could join TikTok and be dangerously exposed to age-inappropriate content and poor privacy choices without restrictions.
However, this backlash has been countered by Tiktok's new policy that restricts users less than 13 years of age from creating Account on TikTok and only those who are 18+ in age can send gifts to other creators.
Explaining the motivation behind the changes, TikTok's official spokesperson said that they aim to engage young users in such way that they are capable of making informed privacy choices. The early it is done, the more it will empower the younger users.
TikTok Account age under 13: What restrictions do I face?
If your account age is less than 13 years your Account will be deleted by Tiktok. Apart from this, all users will face Content Limitations and Profile Limitations depending on their age. These include:
Filtered and age-appropriate content for users between 13-15 years of age. (Content Limitations)
Users under 16 years cannot share videos, gain followers, comment, or send messages. (Profile Limitations)
Only those who are 18+ can send gifts
FAQs on How to Change Your Age on TikTok
Why Can't I Update My Birthday in the TikTok App?
The facility to update your birthday on TikTok App is no longer available. To change your date of Birth on the TikTok app you have to contact the TikTok support desk at infocontact@tiktok.com.
Is Tiktok Banning Accounts Under 16?
TikTok is banning accounts of users that are younger than 13 years not 16 years. All the TikTok accounts under 16 years of age will be turned into private accounts.
How Do I Remove Age Restriction On Tiktok?
 You can remove age restriction on TikTok from Digital Wellbeing Menu under Setting and privacy menu in your profile. Follow these steps:

1. Go to the 3 lines on the top right corner in your profile
2. Select Setting and privacy >> Digital Wellbeing
3. Tap on Restricted Mode to turn it off.
4. Enter the passcode provided.
Conclusion:
Now that you have learned the ways to change your age on TikTok without logging out or deleting your Account, you can avail the services that were previously not available. Though remember, if your action is seen as specious or you fail to provide all required authentic documents to verify your age, you may lose your Account forever.
Disclaimer*
All information provided here is strictly for educational purposes on 'how to change your age on TikTok'. It does not aim to encourage non-qualifying users or anyone to abuse the TikTok terms and conditions.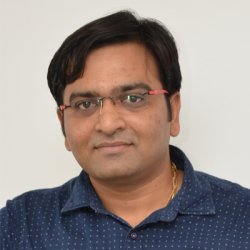 Latest posts by Hardip Koradia
(see all)