It is possible to connect your iOS AirPods with your Dell laptop even with the software differences. You will be walked through an easy step-by-step guide on 'how to connect AirPods to Dell Laptop.'
If you know basic techniques of how to pair Bluetooth and simple Dell laptop functions, you will learn these steps in no time.
The troubleshooting methods to connect AirPods to dell laptops are also mentioned in the latter part of this article. The best part is; once you pair both devices, you won't need to pair them again!
How to Connect AirPods to Dell Laptop?
Long press the button on your AirPods case to enable pairing mode. Next, turn on Bluetooth in your Dell laptop. Now, click on add Bluetooth and other devices on your Dell laptop. A list of pairable devices would appear on your laptop. Select the name of your AirPods. You are now connected with Airpods.
Can You Connect AirPods to a Dell laptop? | Easy Steps
Following are the steps on  How to Pair AirPods to Dell Laptop . 
Step: 1 Make sure your Airpods and Laptop are adequately charged.
Step: 2 Next, long press the button present on your airpod case to begin the process of pairing.
Step: 3 Now, turn on the Bluetooth mode on your Dell laptop.
Step: 4 Then, click on the (+) add Bluetooth & other devices option on the menu page above the Bluetooth toggle.
Step: 5 A list of Bluetooth devices would appear on your screen. Please select the name of your Airpods amongst the available options to pair successfully.
Step: 6 You would now hear a sound or a ding. That would be your cue to know your devices have successfully been paired.
Audio Input Settings | Troubleshooting
In case both the devices are connected, but the audio output is coming from your speakers, you need to adjust the input settings of your audio.
Cruise to the taskbar on your Windows to adjust the input settings of your audio:
By selecting the speaker symbol on your taskbar, launch the Sound Control Panel.
A drop-down menu would appear so click on Headphones as a preference in place of Speakers. As the default audio device, select your Airpods.
FAQs | Connecting AirPods to Dell Laptop
Why Won't My Airpods Connect To My Dell Laptop?
First, get your laptop as well as AirPods fully charged. If your laptop has outdated drivers, errors can occur; get them fixed. Another possible solution could be turning on and off Bluetooth on both devices; it does happen from time to time that the Bluetooth devices crash.

Why Aren't My Airpods Popping Up On My Bluetooth Of Dell Laptop?
Try turning off Bluetooth on both the devices. Turn them on again and follow the steps given in the "How to Connect AirPods to Dell Laptop?"section above. If it isn't working, try pairing your Airpods with another device, like your mobile phone. If the same problem arises again, you might need to send your device for repair or replacement.
Why Do My Airpods Keep Cutting Out On My Dell Laptop?
In case of lack of charging, software issues, hardware issues, or signal interference, or going away from your connected device can cause your AirPods to drop sound and malfunction. Do not worry; all these are fixable and repairable problems.  

Conclusion
By following the easy steps above and using the troubleshooting methods, you now know easily connect your Airpods to your Dell laptop and won't face any errors while paring the devices.
You need to turn on the Bluetooth of both devices and connect your AirPods through your dell laptop and Vola! You are already a pro at connecting devices.
If you face any difficulties, please review the FAQs or refer to the Troubleshooting section in the article above.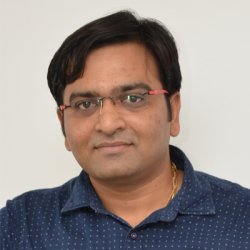 Latest posts by Hardip Koradia
(see all)