Pear Deck has been providing academic solutions to teachers and students since 2014. In this article, you will learn how to sign-in on joinpd.com, steps to join a session with joinpd code and how teachers can log-in to the pear deck account.
Pear Deck is making the lives of teachers and students easier by helping them study in smart, efficient and creative ways.
Students here enjoy their online interactive classes, and teachers feel the ease in teaching through the amazing tools that pear deck provides. You can find all the information regarding joinpd services on their official website. https://www.peardeck.com
What is Joinpd.com? – Pear Deck
Joinpd by Pear Deck is a web portal for students to join online sessions hosted by their teachers. Teachers on pear deck can make learning interesting by using ad-ons like Google Slides, Sheets, Microsoft power point and many other creative features in their classes.
Students do not require Pear Deck account; they only need a joining code to get on the session. The in-depth requirements and login steps are discussed in the latter part of this article.
How to Join a Pear Deck via JoinPD.com? – Students
Before login in, students should remember they must have a Google or Microsoft 365 account to join the session. Also, students do not need a pear deck account to join the session. It is a requirement only for the ones you host the session.
Here are three easy steps you can follow to joinpd.com code session:
Step: 1 Open Pear Deck's website https://app.peardeck.com/join in your web browser.
Step: 2 Type the five-digit code (pear deck join code) shared by your teacher in the box once the session has begun.
Step: 3 Next, click on Enter. You would automatically be directed to your session.
Great! You have successfully joined a Pear Deck session. You can now continue with your studies.
Note: If an error occurs, kindly refresh your page and repeat the steps mentioned above.
How to Create an Account on Pear Desk via peardeck.com – Teachers
Knowing how to log in and host a pear deck code session is important if you are new to joinpd.com. It is a requirement to have a Google or Microsoft 365 account to start your journey here.
Note that, to maintain decorum in your online class and to record student responses to your questionnaires turn on 'Email Login' while setting up your session, so students join through an Email address. Or, you can also 'Let Students Join anonymously' if you wish so.
Go through the following steps to Sign to login into your pear deck teacher's account-
Step: 1 Open Pear Deck's official website https://www.peardeck.com/ your web browser.
Step: 2 Click on the "Teacher's login" button on the top left of your window.
Step: 3 Enter your Google account or Microsoft 365 ID, then the password to your account and hit enter.
Fabulous! Feel free to host a session and make learning fun! You are signed in to your Pear Deck teacher's account.
Peardeck Customer Service
Suppose a customer has a query or facing any issue on joinpd.com; they can mail or call the customer care service representative. The following table mentions details about customer care service's contact information at Pear Deck-
| | | |
| --- | --- | --- |
| IMPORTANT NUMBERS | EMAIL-ID | MAILING ADDRESS |
| Telephone: 319-209-5165 Help: 183373273325 | help@peardeck.com | 2030 E Maple Avenue, Suite 100, El Segundo, CA 90245 Fax: 424-277-8212 |
Join a Presentation in Progress FAQ – JoinPD
Is Pear Deck Sign-In For Free? 
Anyone can sign in for free on pear deck through joinpd.com. They can join the session through a five-digit code their administrator generates when the online session commences. But, having a Google or Microsoft 365 account is the main requirement. 

What If I Do Not Have To Join Pd.Com Code?
If an attendee does not receive a mail from joining the pear deck session with a code, they can always request it manually from their host or the administrator conducting the session. Once you get the 5-digit code, you can attend your class!
Does Pear Deck Have Pre-Made Lessons?
The Pear Deck Orchard has premade lessons that will help you learn quickly. These interactive lessons include activities experienced educators created, so you can have fun playing these games and have a productive experience on Pear Deck.
Conclusion
Wonderful! Now both teachers and students know how to log in to joinpd.com, join a session and all the essential requirements.
Through formative assessments, active learning sessions, retrieval practice, and feedback-driven methods, pear deck has improved the lives of students, teachers, and administrators.
With the help of pear deck, students have learned socially, emotionally, and practically by imbibing deep online learning through joinpd.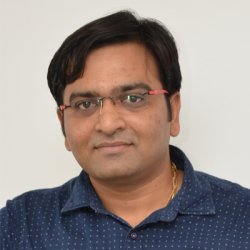 Latest posts by Hardip Koradia
(see all)